Slow down, turn in at the Williston Mall sign and prepare to be amazed
Chris Marais and Julienne du Toit - Karoospace
A love for the Karoo and all discarded things with a story to tell, inspired this place, and so priceless things have come back from a rusty grave, here to remind us of days gone by. At the Williston Mall they found a new beginning for this generation and those to come. For Pieter and Elmarie, together with their daughter Bianca and a collection of animals, this is home and a working studio where they live out their creative expressions in a bohemian atmosphere with a sense of the dramatic. Welcome home!
From Humble Beginnings ...
As one of the first buildings on the outskirts of the town, what is the Williston Mall today, was once a boarding school for girls from 1916, the house of an author and member of the Flat Earth Society, and later home to various families living in Williston. Thereafter an empty house for years, the property was left bare and forgotten, referred to as Die Ark, due to its size, shape and enclosed verandah. In 2004 Pieter and Elmarie Naude bought the derelict property on a expedition through the Karoo in search for a suitable place to settle down.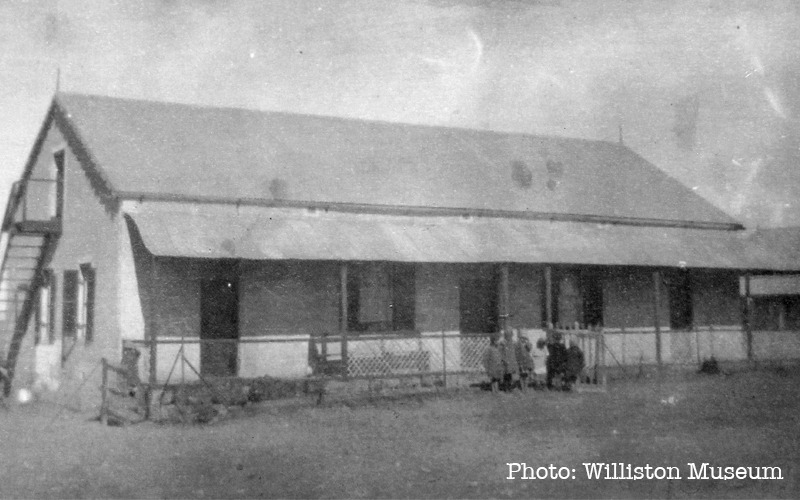 ... to a Roadside Pitstop ...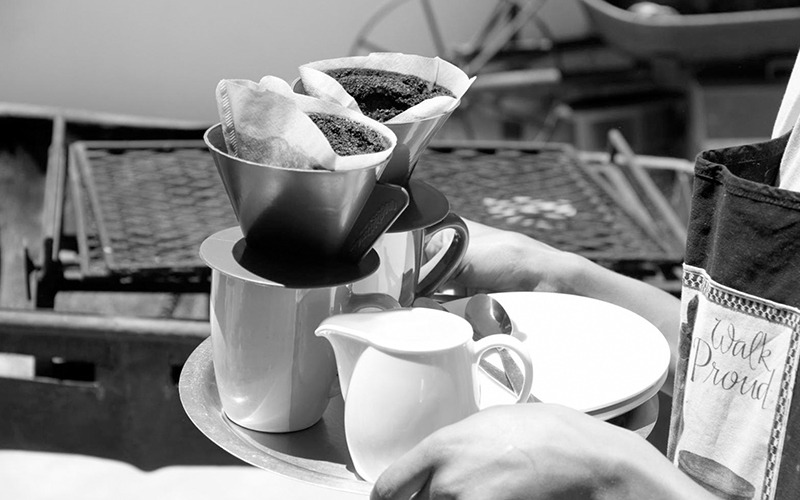 Pieter and Elmarie Naudé turned Die Ark into a small bed and breakfast in 2005 and opened a craft shop called Die Vlieënde Piering in 2005. A coffee shop, called Die Rooi Koffie Pot followed and soon it grew into a full restaurant with a pub called the Doppies Bar. The venue became an oasis for weary travelers on the long road and a welcome stop for tourists and holiday makers alike. The restaurant, served great local dishes and together with the pub soon became the local hot spot. With the kitchen becoming too small for all the visitors, the Ark Restaurant was changed to only serve for pre-booked functions and overnight guests with arranged meals.
... to Hollywood of the Karoo
Somehow this all turned into the Williston Mall, because a town without a mall is not a town. Thanks to traveling journalists like Chris Marais and Julienne du Toit, and a host of magazines like Weg, Country Life, Getaway, Reader's Digest and newspapers including Burger, Volksblad en Beeld, the Williston Mall turned into the largest tourist attraction of the Hardeman's Karoo. TV news channels and lifestyle programmes followed with features on the Williston Mall and Naudé family. Some of these included Noordkaap Kook, Spyskaart, Kwela and Jan Braai amongst others. It was used as the perfect production location for international advertising campaigns and local movies like Snaaks Genoeg and Susters. The movie Susters was named movie of the year in 2018 as part of its achievements. The Naude's and many local residents featured as extras in this movie.
The Williston Mall remains a must-stop on your journey through the wide open Karoo, as the most renowned sight in town and a popular accommodation overnight venue in Williston.
Past Projects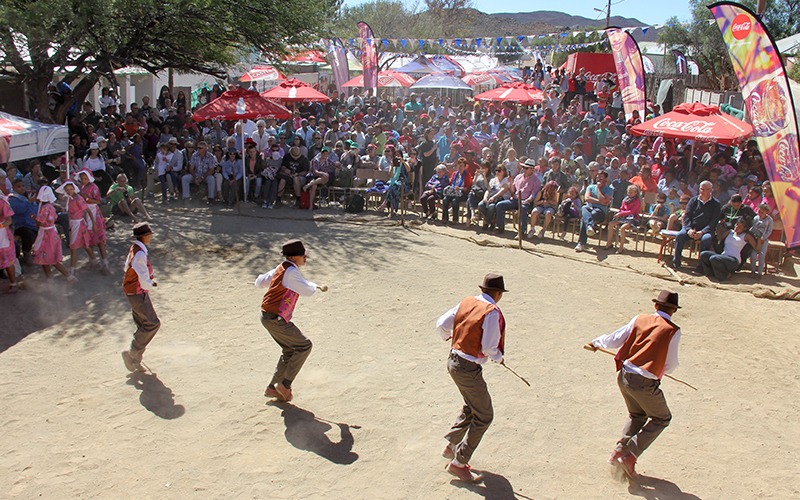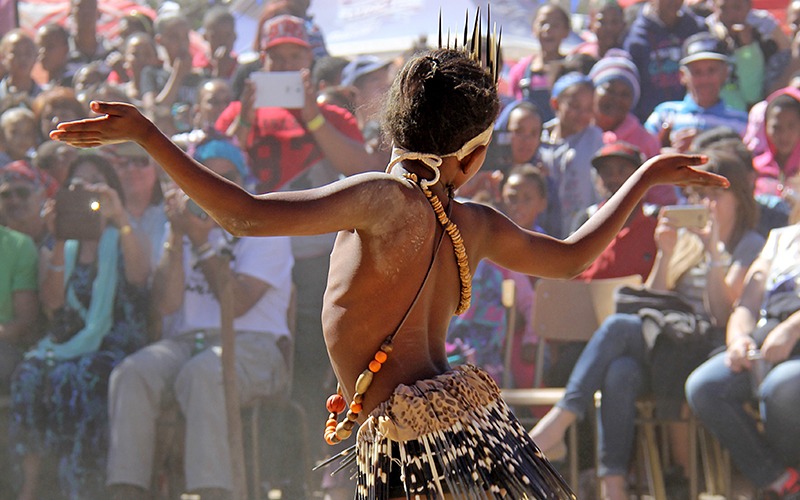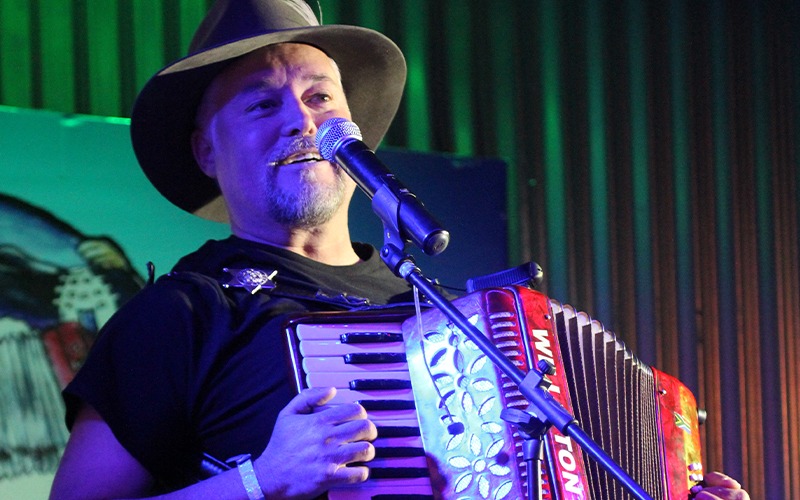 In 2009 Pieter and Elmarie identified the need to create an event that will boost tourism, create job opportunities and highlight the Williston region. To uplift, and bring the community together whilst supporting local businesses. As a result, The Williston Winterfees came into existence in 2010. Later touted as the most authentic cultural festival in South Africa, it became the biggest annual event in the small Karoo town of Williston. For nine years the Williston Winter Festival highlighted the Nama Riel dance, local crafts and culture, creating a platform for the youth, entrepreneurs and the community as a whole in the spirit of Ubuntu. The success of the festival and promotion of the Riel was greatly aided with assistance from dedicated partners and instrumental people like Elias Nel and Johann de Jager.
Current Projects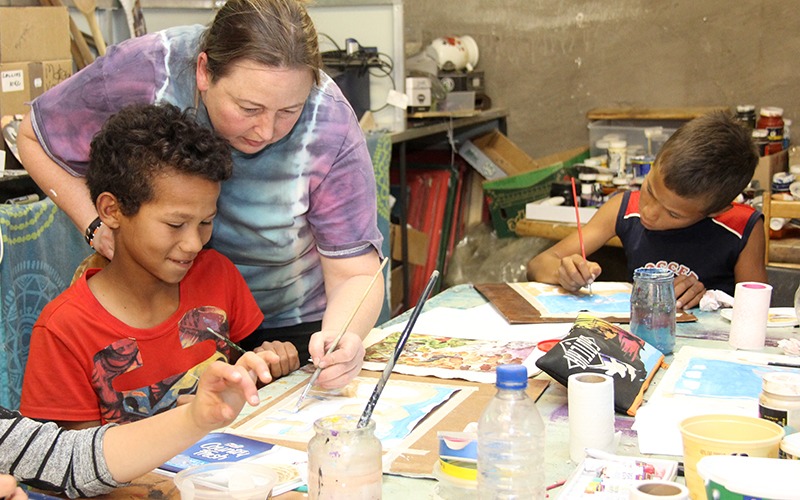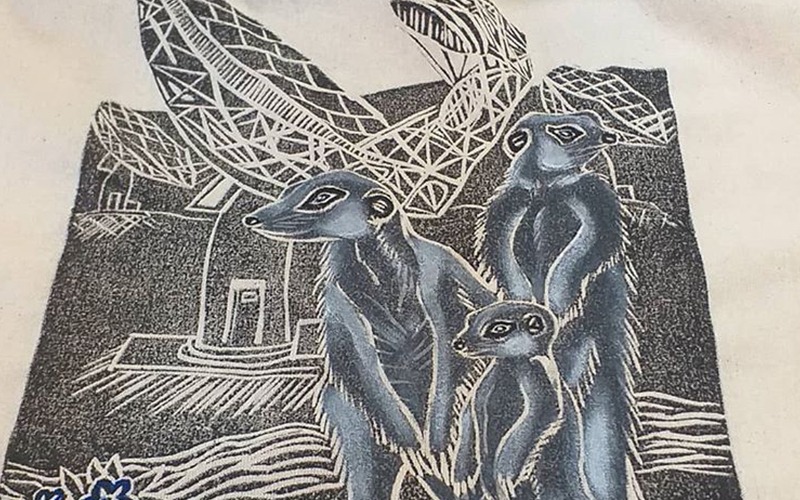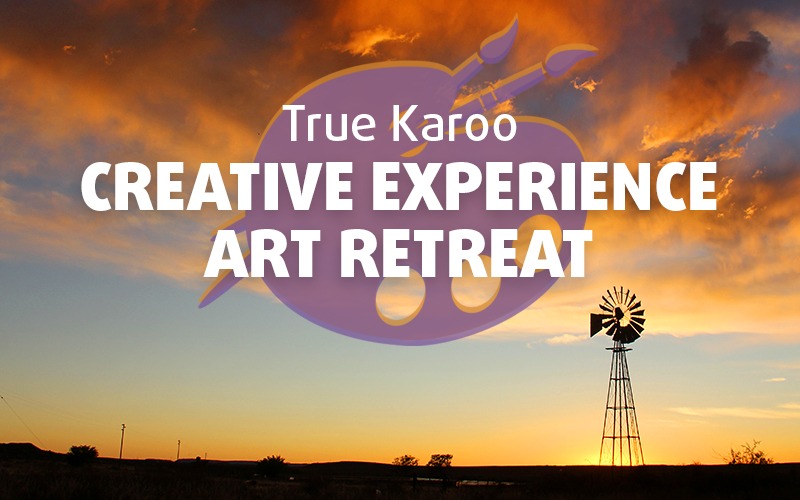 Elmarie started an outreach programme to local children with learning disabilities during 2018. These personal art classes help learners rise in creative areas to thus improve their outlook on life. The classes occur during school holidays at the Williston library. She is also a member of the MCCI (MeerKAT Creative Community Initiative). This project assists local crafters to create works that are commercially viable and sold nationally. Elmarie is also an active member at the Williston chapter of the VLV and participant in their national competitions. In late 2018 the Williston Mall launched True Karoo Art Retreats. On this small group 5-day getaway package, guest can experiment with a range of creative mediums under guidance of the Naudé family, take some time to unwind and simply enjoy Karoo hospitality at its best.
Blog
Guest feedback
Awesome people and place.
Elsie S - Sep 2019
We were a touring group of 8 people and had a warm welcome from Pieter and Elmarie. We were busy greeting each other and suddenly we had a cup of warm coffee in our hands! What an awesome place! The rooms were nice, big and clean (also tea and coffee facilities with a snack basket). Breakfast was served with much love and smiles! The communal lounge is full of interesting stuff like games, books, history and Doppies bar for guests only! We only stayed one night but will definitely go back to enjoy more of what Ark and the Mall is offering.
Absolutely fantastic stay and next time will spend two to three nights there.
Marc D - Mar 2019
Absolutely fantastic stay. Made to feel most welcome and Pieter and Elmarie were fantastic hosts and they took us on a personalised guided tour of the Williston Mall and accommodated us with all our personal requests. You have not seen the Karoo if you have not been here.
Don't miss a visit here. Fantastic experience.
William G - Mar 2019
Was recommended by a friend to visit and was so glad I made the effort to get here. The guest house is part of the Williston mall complex which is a quirky, eclectic mix of the owners, Pieter and his wife\'s imagination. Rates are very reasonable and rooms are equally eclecticly furnished. A must visit if in this area.
Great Karoo hospitality.
Michael S - Jan 2019
My wife, daughter and myself had a wonderful stay at the Ark. We were welcomed and felt at home by our wonderful hosts. The Ark is comfy and homely with lots of quirky things to see and do. We really enjoyed our stay and will be back soon for a return visit. Highly recommendable.